Dear Masters!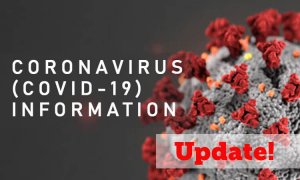 Although Europe is temporarily locked down, having seen your commitment ours haven't swayed either!
Our primary purpose and desire is to meet you on 12th June in Budapest, at the 6th EMT Competition. In case this date would be too early, we still try to organize an outdoor event this summer. The venue would the garden of the MOM Sport Gym, just like last year.
This requires for closing the qualification that was extended till 5th April. We guess we would need the whole month. If we are not able to close the qualification until 12th May, or the safe transport can't be assured for a competition in June, we would postpone the EMT2020 for August or September.
We kindly ask you that if you already have scores, don't hesitate to upload them. It is important for us to know the correct numbers.
You can try your WODs as many times as you want and upload your scores. If you write an e-mail (info@europeanmastersthrowdown.com) in which you state that your score is definitive, we check it and give you a feedback on the leaderboard.
You can book a hotel and a plane with a suitable insurance if you want. We will give you enough time for that between the end of the qualification and the competition.
Thank you for your supportive comments and attitude!
The CrossFit Masters are a big family, we can get over this together!
Take care of yourself and everyone!